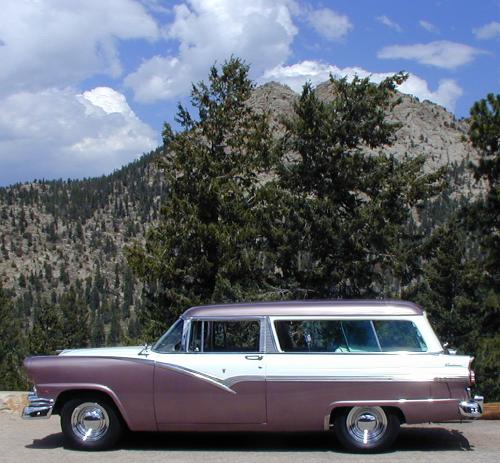 The car won't shoot good because of all the pearl in the paint.

---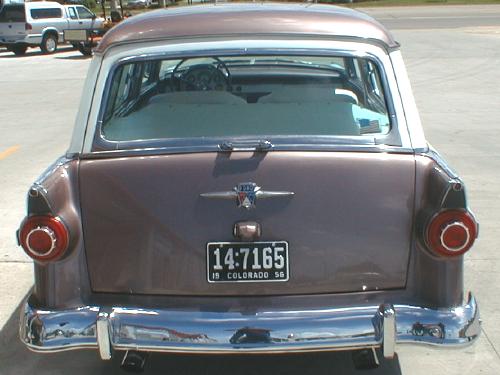 Notice the 1956 license plates that came out of an old courthouse basement in Cortez Colorado.

---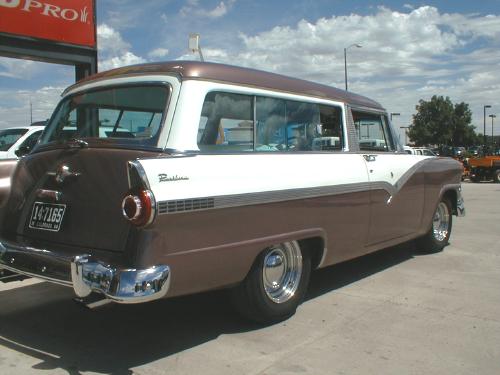 See, straight as an arrow & absolutely no rust!
Handywork by Don Mueller, Eaton Colorado (970) 454-2955
---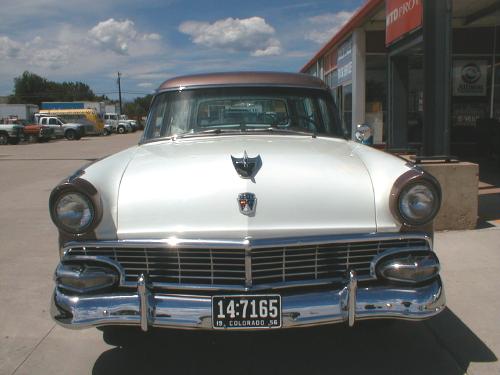 You can kind of see the pearl in the white in this picture.

---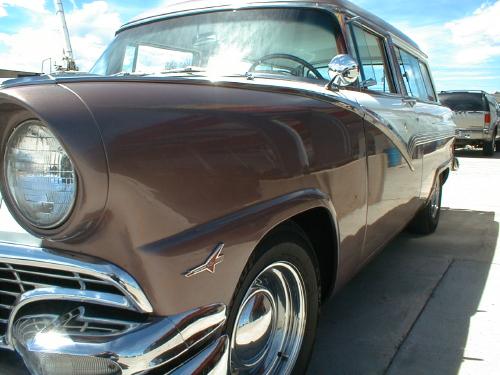 The thunderbird emblem is stock and came on the Parklanes with the 292 or 312 cu. in. engines.

---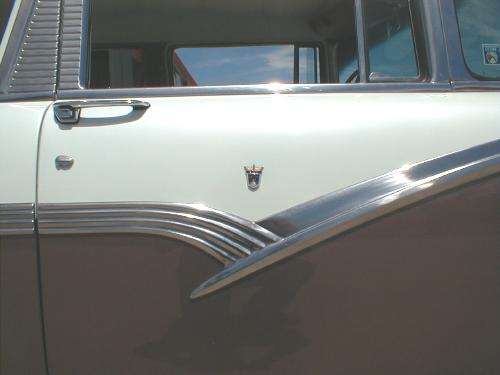 The Ford Crest on the door is also stock.

---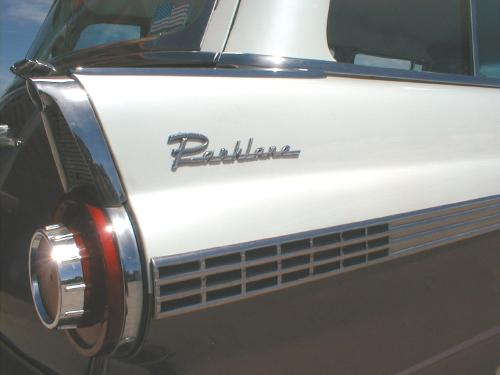 The Parklane script is made of unobtainium!

---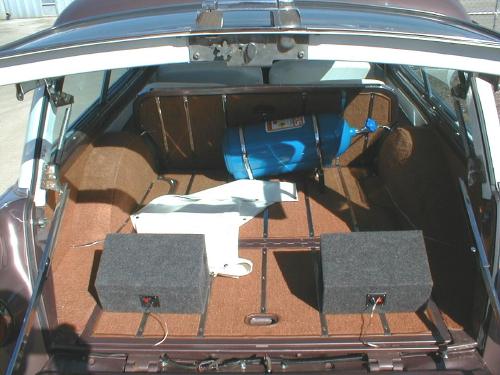 The interior was done in original style without original materials.
We have a Pioneer deck with 4 speakers and a bazooka bass speaker. (no it's not Nitrous)
There are 3 amplifiers that total 2100 amps so it really "ROCKS". Oldies of course!

---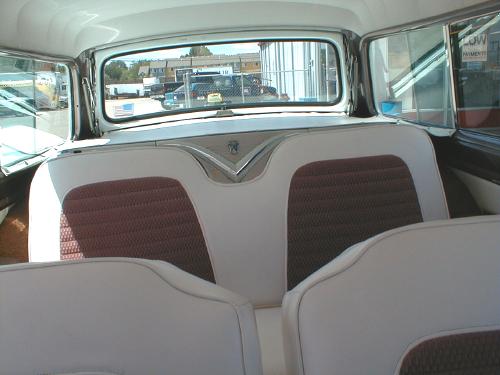 This car really doesn't sit crooked. The camera operator is, however!
Notice the white tonneau cover that is also stock.

---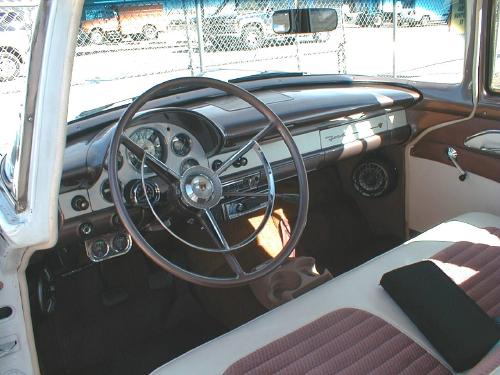 The dash has never been cut and has no extra holes. Notice the radio delete plate!

---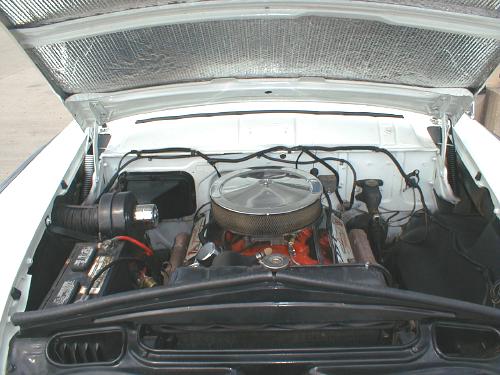 The engine is a 292 Thunderbird engine that came stock in the car.
It has 64,000 miles on it and has never been touched internally.
Runs like a top & doesn't burn oil. 202 HP & runs on 85 octane gas.
The dual exhaust was stock. The Pipes & mufflers however, aren't.
The 3 spd overdrive trans is really cool with actually 6 forward speeds.
The 4.27:1 gear ratio lets it come off the line good and with the high
overdrive she'll do over 110 mph with ease!

This is a FUN, FUN car!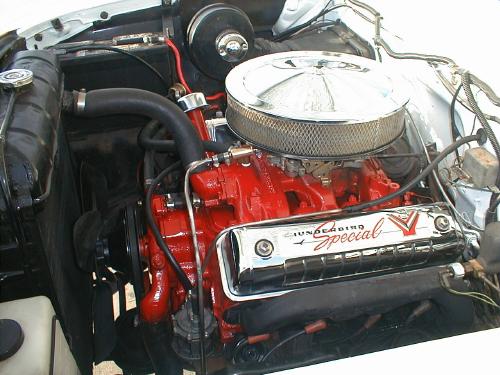 This is the correct coloring for the engine
The valve covers have been chromed.