MAY 20th-26, 2008



Since Mom & Dad Sheppard aren't getting any younger with Dad at 83 and Mom at 77 Earl contemplated a reunion in Longmont Colorado with all of the immediate brothers and sisters and families. Looks like it was really successful.
Earl & Wava flew in the 20th.
Daniel flew in on the 21st.
Bliz's flight was cancelled due to the horrible tornados here on the 22nd & he arrived on the 23rd.
Philip & Dianne came on the 23rd.

Dinner was served by Lee & Mary for all who attended on Friday evening at 7PM. & we partied.
Breakfast of hotcakes, fruit, sausage, & bacon was served at 9:30 AM on Saturday the 24th. There was a Bar-B-Que at Lee & Mary's home on Saturday at 3PM- whatever time.

We recreated a couple of old photo's seen below.

Thanks to all who took the time to come. Everyone chipped in & it was a blast!

Lee & Mary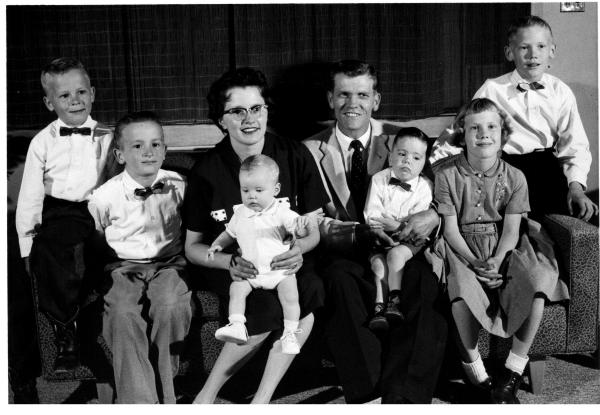 ---
Earl 7 | Lee 8 | Daniel 1 | Mom 30 | Dad 35 | Lynn 3 | Dianne 9 | Bliz 10

---
circa 1960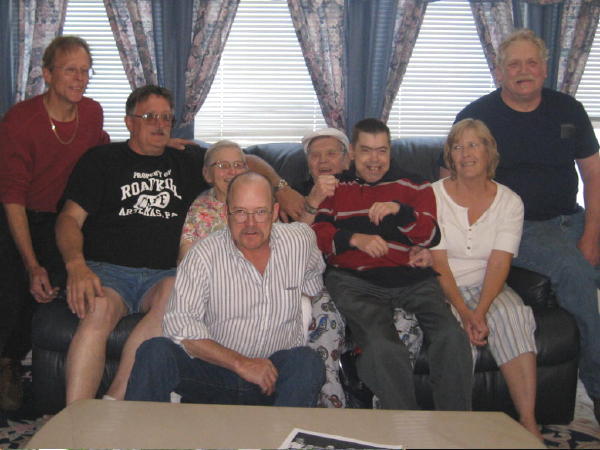 ---
Earl 54 | Lee 56 | Daniel 47 | Mom 77 | Dad 83 | Lynn 51 | Dianne 56 | Bliz 58

---
circa 2008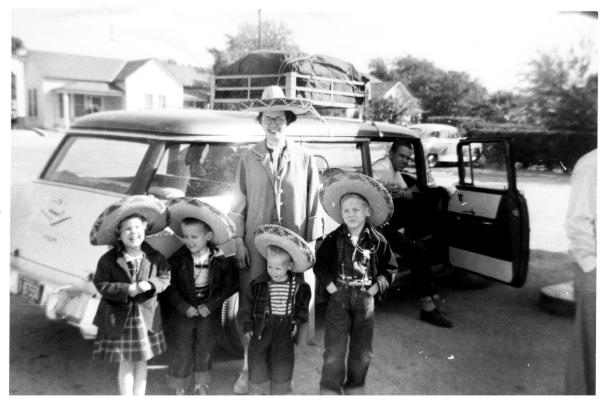 ---
1957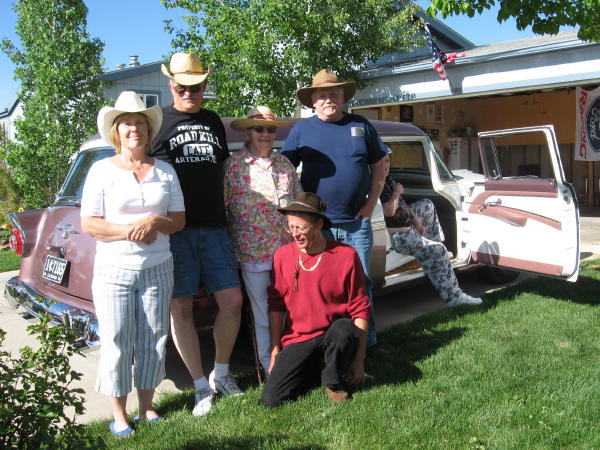 ---
2008
WHEN YOU CLICK FOR THE NEXT PHOTO
PLEASE GIVE IT A MINUTE TO LOAD