ISAIAH IN WRESTLING "SINGLET" WITH HIS
2ND PLACE DISTRICT TOURNAMENT MEDAL

2nd out of sixteen is really good!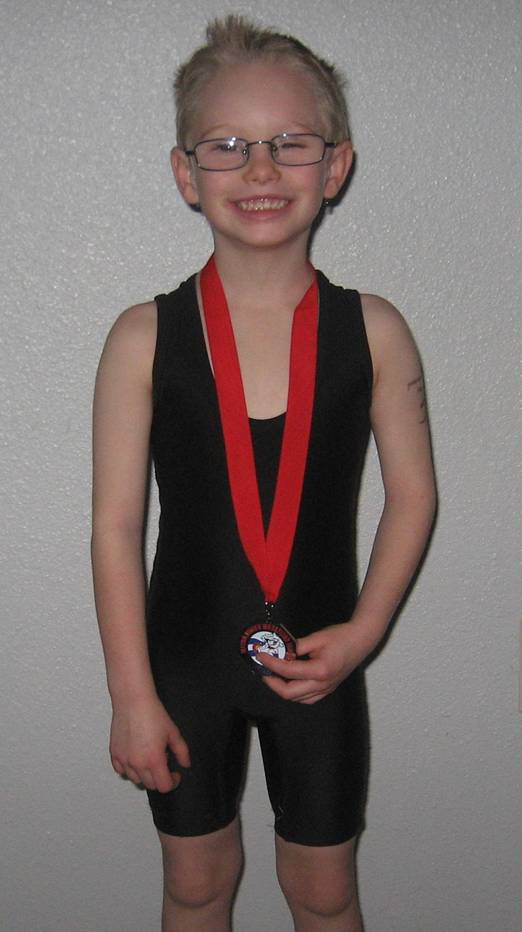 Isaiah will move on to regionals on January 21st.
---
well, he didn't place in the regionals but he only lost by one point. We are really proud of him!

---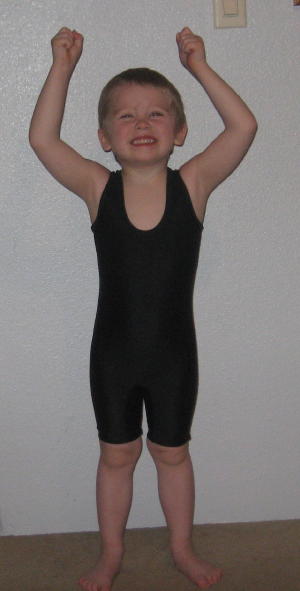 Joseph has won 10 of 12 matches so far this year!
Isaiah and Joseph wanted to wrestle this year so they've been going to practice several nights weekly. They both really like it and are really good at it now. Joseph couldn't be in the tournament because he fell and busted his head open at home and had to have liquid stitches.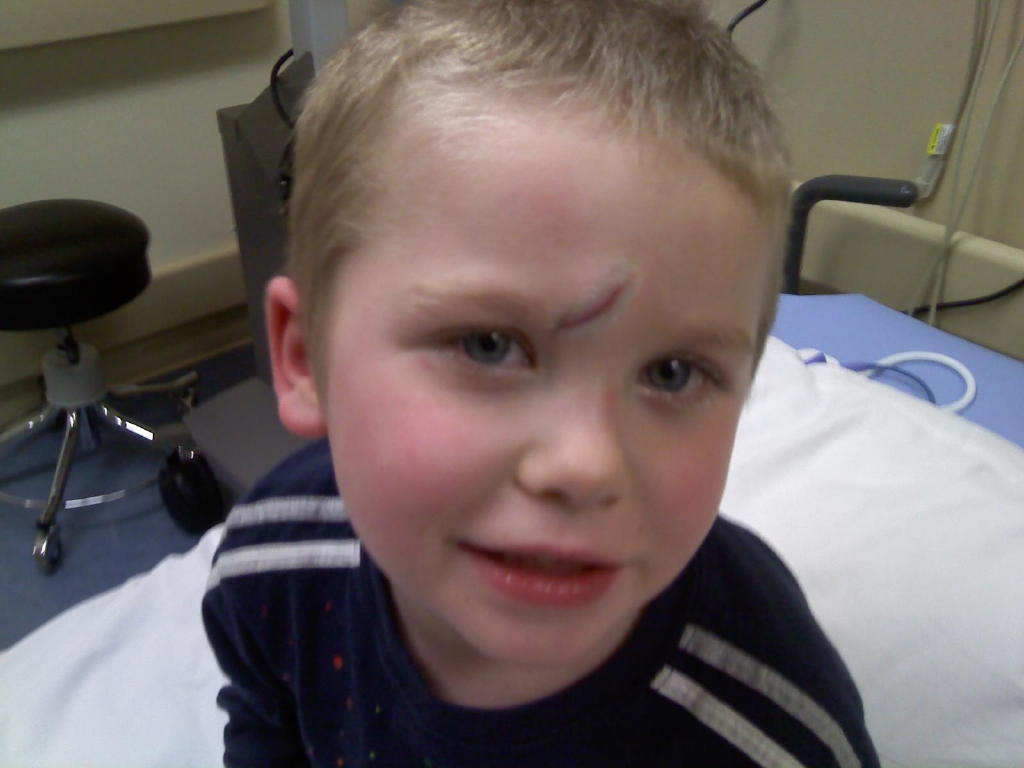 ---
Wrestling Videos
---
These videos are some that were shot of the boy's wrestling matches. This is their first year and we really enjoy watching them. The first one is most of Isaiah's first tournament match which he won handily. He won the second match easily also but the third he got beat but just by 2 points. I also shot some video of Isaiah's very first match ever and also some of Joseph's first match. Enjoy!



---
Isaiah's district tournament match




---
Isaiah's first match ever!




---
Joseph's first match



I will add some new still pictures soon.