Mom went to Hawaii with her freind Juanita and on the way back, she stopped at Daniel and Laurel's home in San Jose and these are the photos she came away with! Bliz was there and he gave her some pictures of his grand daughter taken around Easter.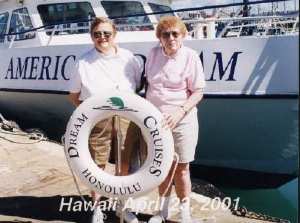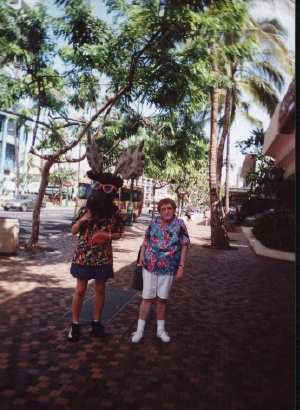 HAPPY CRUISERS (MOM & JUANITA) AND JUANITA AND MOM, I MEAN THE MOOSE & JAUANITA ON THE RIGHT.
Click on any picture below to enlarge!