Christmas 2007
We left Longmont on Saturday the 15th with Isaiah on our way to Glenwood Springs. We boarded the Amtrak train in Denver. "Ike" entertained the people in the station as we were there about an hour early. It's a real cool trip through the Rockies with more than 20 tunnels in cluding the famous Moffat Tunnel. "Ike" was able to move about the train and meet everyone. The trip took 6 1/2 hours and Isaiah was ready to get off & run around. We stayed at the Hotel Colorado that was built in the late 1800s. We went to the mineral pools with "Ike" and he really didn't know what to think about it but had a good time. We left the afternoon of the 16th and headed back on the train. Isaiah enjoyed all the Christmas lights on the houses on the way . We Made it back home about 9 PM. What a cool trip!



---
CLICK ANY PICTURE TO ENLARGE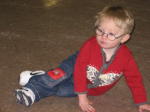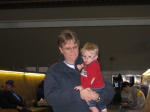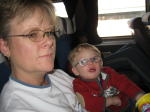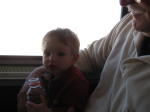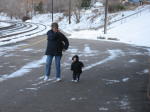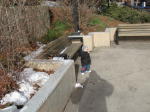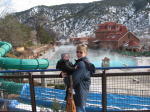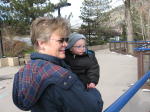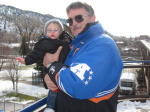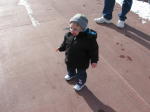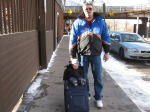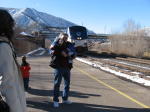 We had Isaiah and Joseph at the house for the weekend before the Glenwood trip and took some pictures. They really didn't want to have thier pictures taken together so we took some separate ones and did manage to bet one good shot. Joseph adores Isaiah but Isaiah doesn't care much for the competition with Joseph. They do have a lot of fun together and they tend to wear us out. But we really cherish both of them.



---
CLICK ANY PICTURE TO ENLARGE